STC 4D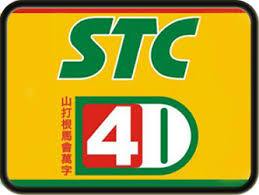 Everise Ventures Sdn Bhd is a well-known 4D prediction pool operator in Sabah, Malaysia, and is the main operator of the Sandakan Turf Club (STC) 4D prediction pool. Since its inception, Everise Ventures Sdn Bhd has become a trusted name in the lottery industry, providing players with a secure platform to participate in 4D prediction pools.
As a licensed operator in Sabah, STC 4D successfully developed the STC 4D forecast pools, with over 40 agencies throughout East Malaysia. The phenomenal growth is due to our clienteles' loyalty to our services. They trusted us, stayed with us, and helped us grow because we are trustworthy and reliable.
4D prediction pots are a type of lottery game where a four-digit number is selected and a bet is placed on the outcome of the draw. The game is popular in Malaysia, where it is legal and regulated by the government. Players can win substantial prizes if they correctly predict the four numbers drawn. The chances of winning depend on the number of possible number combinations.
Sandakan Turf Club (STC) is one of the leading horse racing clubs in Sabah and is owned by Everise Ventures Sdn Bhd. The club offers a range of gambling activities including horse racing, sports betting and 4D prediction pools. The STC's 4D prediction pools are very popular with players, who are attracted by the high potential payouts and the thrill of the game.
Everise Ventures Sdn Bhd has made significant investments in Sandakan Turf Club (STC) to ensure that it offers a quality gaming experience to its players. The company has introduced a number of new technologies and platforms, including mobile apps and online betting portals, to facilitate players' participation in the 4D prediction pools. Our operation and online systems are second to none. Each transaction is secured, precise and quick. Dreamt of a number? Thinking of your loved one's birthdate? Saw a unique car number? Then place your bets with us here.
The company also places a strong emphasis on security and works closely with government regulators to ensure that 4D prediction betting is fair and transparent. All transactions are carefully monitored and the company uses state-of-the-art encryption and security protocols to protect the privacy and financial data of its players.
One of the unique features of the STC 4D prediction pools is the use of live draws, conducted in front of a live audience. This adds to the transparency and credibility of the lottery and makes the game even more exciting. Players can watch the draw in real time and the results are immediately available online and at the Sandakan Turf Club.
Everise Ventures Sdn Bhd has also demonstrated a strong commitment to corporate social responsibility, investing in various community programmes and initiatives to support education, health and social welfare. The company works with local charities and non-profit organisations to improve the quality of life for the people of Sabah and is recognised as a leader in social responsibility in the region.
In summary, Everise Ventures Sdn Bhd is a reputable and trusted operator of 4D prediction pools in Sabah, Malaysia, and the main operator of Sandakan Turf Club (STC). The company has made significant investments in technology and infrastructure to provide its players with a quality gaming experience, and it places great emphasis on security and transparency. With its commitment to corporate social responsibility and community outreach, Everise Ventures Sdn Bhd is a leader in the lottery industry in Sabah and is likely to remain a trusted and respected name for years to come.